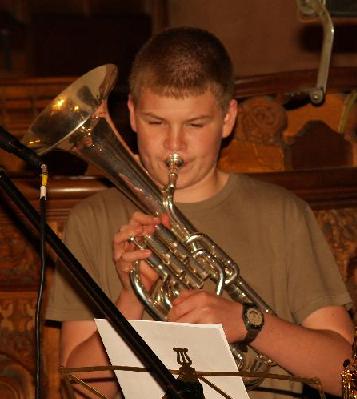 History
Waymark Praise Band has emerged out of Waymark Youth Praise Band which was founded in September 2006.
Our aims are to perform contemporary Christian music, to go deeper into the spiritual life and assist the churches of Gosforth, Seascale and district in the worship of God.
Membership of Waymark was originally open to teenagers who could sing, play an instrument or simply assist with events but our age range has now expanded to include anyone between 11 and 92!. Waymark is led by Keith and Jill Hudson, who are both fully qualified teachers. (Keith teaches at Barrow Sixth Form College, and Jill at St. Bees School.) We previously led 'Mark One' Youth Gospel Choir for almost 10 years.
There is no charge for membership, but please note that we cannot provide instruments or instrumental tuition (though we may be able to recommend teachers to those who need them). No qualifications are necessary. Singers don't need any experience, or to be able to read music, but it helps if you can sing in tune!.
We usually perform in the Gosforth, Seascale and Egremont area. Follow this link to photographs etc. from previous events.
Last updated 29th December 2012