Our Beginnings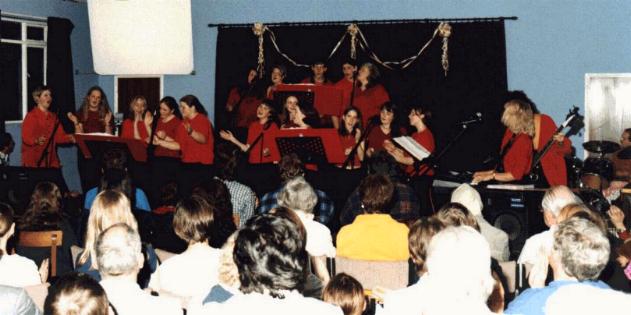 Two of us - Keith and Jill Hudson, teachers at Whitehaven School and St. Bees School respectively - had the privilege of belonging to a lively church with its own gospel choir back in Manchester when we were teenagers.
Since moving to West Cumbria we had always wanted to see something like it up here, because we knew how much fun it could be, and how much it could help young Christians to share their faith with others. But we didn't think we had the time or the talent to do anything about it.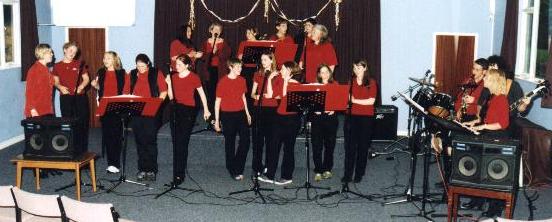 Then in 1997 we got into conversation with Sandra Maudling and Val Nelson, both of whom had bags of stage experience and a lot of drive and vision. We had also come across a couple of Christian teenagers who were great singers and wanted to use their musical gifts to serve God. Together we felt that God was calling us to step out in faith, so we did. I won't say we never looked back; but looking forward has always been so much more exciting!
| | | | | |
| --- | --- | --- | --- | --- |
| Why are we called 'Mark One'? | Who is in Mark One? | Where have we performed? | When are we performing next? | How do you book us? |
Last updated 17th March 2006